What is the Emergency Broadcast System?
---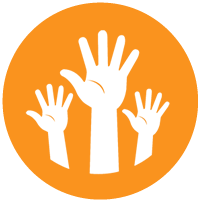 The Emergency Broadcast System (EBS) lets you volunteer your Twitter Handle in emergency situations (e.g. accidents, missing persons, robberies) to help broadcast urgent info. In such situations, getting the right info to the right people in time could be the difference between life and death.
How does it work?
---
By volunteering, you join other network members that grant our Twitter App access to publish emergency info via their Twitter account to ensure the info is seen by as many people as possible. The whole process is automated, stress-free and you will not be required to do anything.
How can I Volunteer?
---
If you're interested in volunteering your Twitter Account simply click on the button below and authorize our App.
Rest assured that your Twitter handle will not be used for anything other than broadcasting emergency info.

Here are our latest volunteers:
I no longer want to volunteer!
---
Volunteers are free to join or leave whenever they like. To leave just follow the steps below:
Login to your Twitter Account on a PC (not smartphone)
Open your Twitter Settings page
Click on the Apps section
Look for our App "@TrafficChiefNG Emergency Alerts"
Click the "Revoke Access" Button beside our App
How can I Broadcast an Emergency?
---
Got an emergency you need to broadcast? Please get in touch with us via Twitter @TrafficChiefNg or Email: thechief@trafficchiefng.com and provide a detailed description of the emergency, location information and a picture/video if available.
Please also indicate which of the following categories your emergency fits into:
Accident
Stolen Vehicle
Missing/Kidnapped Persons
Robbery in Progress
Riot/Crisis in Progress
Protest in Progress
Traffic Warning
Important Information
.