Q&A Session with Chibuike Ikpegbu of @YNavigation
Posted 12:22am, Sat 19th April, 2014 by Trafficchief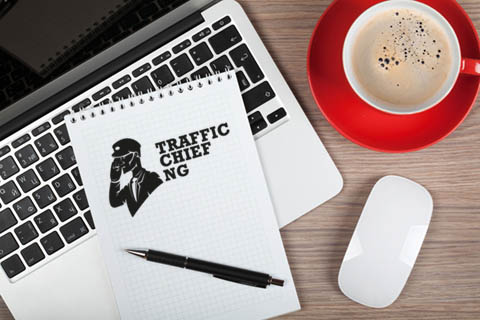 While on Twitter we came across a pretty interesting business called Yellow Navigation. What sets it apart from other similar businesses is that they provide comfortable, affordable, air-conditioned buses with Wi-Fi. Customers can book a ride on the bus via PC or mobile and your receipt is sent directly to your email. Say goodbye to going to the bus stop or rushing and waiting in line.

We caught up with Chibuike Ikpegbu (@ChibuikeYN) on Twitter a while back (19th of February, 2014), he's the co-founder and COO (Chief Operating Officer) at Yellow Navigation.

@TrafficChiefNG: Hi @ChibuikeYN, tell us a bit about #YellowNavigation

@ChibuikeYN: @TrafficChiefNG Yellow Nav connects commuters to a comfortable AC coaster bus that has a wi-fi with on board entertainment n refreshment.

@ChibuikeYN: @TrafficChiefNG YN connects commuters tru web n mobile platforms.U dont ve to rush or que at d bstop anymore. Get a ride in just few clicks

@TrafficChiefNG: @ChibuikeYN what routes does #YellowNavigation currently operate on?

@ChibuikeYN: @TrafficChiefNG Yellow Navigation routes from Badore Ajah to Lekki, Eko hotel Rabt,ikoyi, CMS.

@TrafficChiefNG: @ChibuikeYN how many people can a bus carry? And how do you handle collection? Does the bus pick you up from home or there's a bus stop?

@ChibuikeYN: @TrafficChiefNG the bus carries maximum 28 commuters and minimum 1 commuter. For now Its pickup point is at d closest bustop booked from.

@ChibuikeYN: @TrafficChiefNG we are still working on our pick points to give commuters more exceptional customer experience.

@TrafficChiefNG: @ChibuikeYN comfortable seating, AC, wi-fi, on-board entertainment, refreshments, what do you have to say about the services affordability?

@ChibuikeYN: @TrafficChiefNG in YN our payment option is very flexible. U can pay online via ur debit card, master ,visa or paga it, or pay in person bnk

@ChibuikeYN: @TrafficChiefNG In Yellow Navigation we believe in synergy.Entrepreneurship is abt people,with u we can do it all.Lets do it

That's all we could get at that instance but we'll be sure to catch up with Chibuike and the rest of the Yellow Navigation team at a later date for a more comprehensive Q&A session.

For more information about Yellow Navigation check out their embedded business card below courtesy of LGTNigeria.com:


.