Waterway Transportation in Lagos State
Posted 10:16pm, Fri 21st March, 2014 by Trafficchief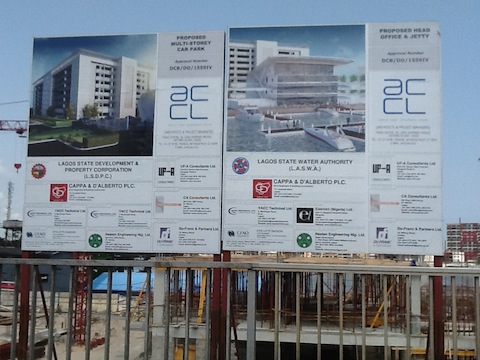 So I was driving along Falomo Bridge outbound Victoria Island inbound Ikoyi when I noticed a big banner on the right side of the bridge. I missed it the first time around but managed to catch a good glimpse of it the next time I drove by. It detailed the plans by Lagos State Contractors to build a Multi-Story Car Park and a Mega Jetty; this got me VERY excited.


It immediately reminded me of my initial investigations into
Waterway Transportation
in Lagos State. Now here's a State blessed with an abundance of water and an intricate network of waterways connecting almost every major area but then why hasn't this blessing been exploited? What is it about water that makes Lagosians so... hesitant? I mean other Southern States would jump at the opportunity in a heart beat!
Anyone interested in operating a ferry service can register with the
Lagos State Waterways Authority (LASWA)
.