Carpooling Survey Results and Analysis
Posted 6:49pm, Tue 2nd December, 2014 by Trafficchief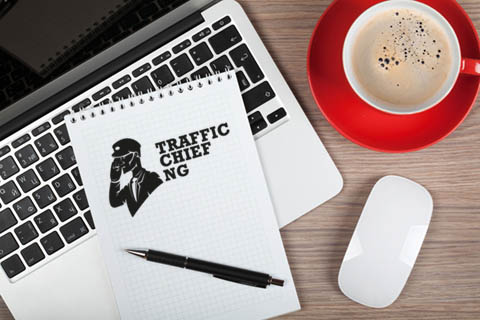 An in-depth Analysis of the Results of the Carpooling Survey

Before we get started we would like to say a BIG THANK YOU to all those that participated in the Carpooling Survey, we appreciate you loads! We ran the Survey Campaign for only a couple of weeks and managed to get about 345 unique responses. We'll review the results in general at the end of the post but first let's analyze each question one by one and discuss the conclusions we can draw from the responses we got.

View Survey Responses Here

If you haven't already taken the survey then please do, it's not too late, just Click this Link


In this case we can assume that as more people fill this survey the percentage of people that use their own private vehicle and use public transport will account for 45% each and 10% for those that follow others.

A Carpooling service is targeted at both Drivers and Passengers.
| | | |
| --- | --- | --- |
| | | The results here were pretty much expected. Driving isn't stressful, what is stressful is having to drive in heavy traffic especially under the hot sun and when your car hasn't got air-conditioning. The majority of the surveyed said "Sometimes" which would corroborate this. |
| | | |
| --- | --- | --- |
| | | Another expected result. Most people find using Public Transport stressful and there's no surprise there given the poor conditions of the vehicles, the cramped seating positions and the way the buses are driven. |
This result was pretty surprising and was our first indication that this idea may not work out after-all. Most people said that if they had a car, they would never offer rides to strangers, not even if they got paid. However if you combined the "Yes" and "Maybe" responses then you get the majority, so as long as we can somehow convince the "Maybe's" to become a "Yes" then we should have a sizable Driver market.

I also feel that the use of the word "Stranger" scared a lot of people off. Yes the first time you offer the ride they would be a stranger but in time you would get to know each other.

Reasons for Answers
We also asked the participants to specify their reasons for their answers. You can access the full list Here. Most people had Security concerns, some mentioned issues with the personal hygiene of others, keeping to time and honesty. One participant even boldly stated that they couldn't trust anybody in Lagos!
This was an equally surprising result! I mean, I never knew that Lagosians were so charitable LOL! I actually thought that the majority would offer rides ONLY if they got paid for it but clearly the result is a contradiction. I'm assuming if it was a one-time thing then fine, but how about for recurring trips? I'm sure for recurring trips the Driver and Passengers would form some kind of agreement; either charge a fee (e.g. to cover Fuel costs at least) or maybe Driver rotation?

Reasons for Answers
We asked the participants to specify their reasons for their answers. You can access the full list Here.
So this question is the reverse of the case above. In this case you're the passenger. Isn't it funny how most admitted that if they owned a car they wouldn't give rides to strangers, whereas in the reverse case where they didn't own a car they would be willing to ride in a stranger's car! :)

What this could mean for the Carpooling platform is that we may have more Passengers signing up than Drivers.
We just threw this question in there just to get crowd reaction, even if we knew what the result would be. Still it's pretty interesting to see that some Lagosians out there would still prefer to use Public Transport than risk riding in a comfortable, air-conditioned car with a complete stranger.

Reasons for Answers
We asked the participants to specify their reasons for their answers. You can access the full list Here.
| | | |
| --- | --- | --- |
| | | We predict that a lot of Drivers would only patronize this service if they are convinced that it could provide them with an alternate source of income. The good news is that a lot of people said that they would be more than willing to pay for a ride. How much exactly is another question. How much more are you willing to pay for that comfortable seat and air-conditioning? |
Finally, based on everyone's understanding of what Carpooling is, we threw this question out there. Most people said that they would patronize a Carpooling service, while a pretty sizable chunk were indifferent. What this clearly means is that we have some convincing to do!

Reasons for Answers
We asked the participants to specify their reasons for their answers. You can access the full list Here.
Security Concerns
Security is a very big issue, especially in this part of the world where a majority of crimes go unreported. We had a lengthy discussion with a user on Twitter, an avid advocate of "Violence against Women" and she opened our eyes a bit with some staggering statistics about Women that have been sexually assaulted via Carpooling. This was also mentioned by many that took the survey and we believe this is the main reason why many would not patronize such a service if not tackled properly.
In response to this, verification (maybe even background) checks would have to be performed on both Drivers and Passengers and basic information like Pictures, Full names (corroborated with a valid ID Card), Contact numbers etc will be kept on file should the info need to be forwarded to the Police for any reason. Women in particular will be advised not to patronize a particular Carpool request unless they personally know the Driver or some of the Passengers. Also as a Social Responsibility, an awareness campaign will be setup to inform Women of the dangers signs such as moving at night and meeting up in secluded areas.
...and in Conclusion
Please note that this wasn't an exhaustive survey. A lengthy and comprehensive survey would have scared a lot of people off and we're not in a financial position to pay people to take the survey. The window was pretty short as well, however the survey is still live and we've gotten a lot more responses since the time of writing this Analysis. However we feel the results won't change much from what we already have.
We feel it's a good idea, there's obviously a market for it, however the target customers will need to be educated a bit about the benefits to both Drivers, Passengers and de-congesting Traffic in the State. A well developed mobile-friendly app would help bring a bit of structure to things. Yeah, I see no reason why we shouldn't give it a shot.
If you're interested please register on our platform, It will most likely be the host for the application!
.