GidiCycles – Business Proposal for an Efficient Bicycle Transportation System
Posted 7:51pm, Sun 17th August, 2014 by Trafficchief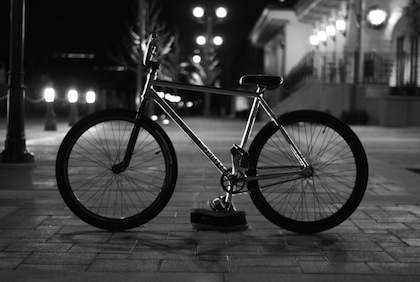 Business Proposal by The Team behind TrafficChiefNG.com

PUTTING THINGS INTO PERSPECTIVE
The world over, there is an ongoing global drive to drift from motorized modes of transportation to non-motorized means of movement especially in urban centers. More importantly, introducing planned Bicycle Transportation system in Nigerian cities conform to Nigeria's Vision 2020 on Road Traffic Crashes which seeks to place Nigeria among the first twenty (20) nations in the global safest roads ranking from its present 91st position, a study conducted by the Federal Road Safety Corps indicated that virtually all the 20 nations presently in the global safest roads ranking have successful, planned bicycle transportation.


WHAT IS GIDICYCLES?
GidiCycles
is a project idea we've been tossing around internally now for a while. The plan is for a full integration into the
Lagos Metropolitan Area
but first of all we need your opinions and constructive criticisms. The Project involves the
manufacture
of
low-cost Bicycles
and the
deployment
(renting out) of said Bicycles to the general public to help cushion the effect of a lack of transportation alternatives in the urban centers of the State. We felt that we should share the project idea with the public to be scrutinized, and if found to be viable maybe our team or perhaps some other group out there somewhere with the required resources to pull this off could pick it up and get it implemented.
A GAP IN THE MARKET
We the
Traffic Chief Team
are all about reducing Traffic and promoting Safety and Security on our City Streets. We understand that efficient Transportation is at the heart of Economic Development of any Nation and we believe in doing our part (no matter how small) to move our Nation forward. Since the ban of
Okada
, especially within the Urban areas of the City, a huge gap has been created in the public Transportation system. Okada, although extremely dangerous, was not without its merits. Okada was perfect for making quick and affordable short-distance trips in and around the City. Now that they have been outlawed by the Lagos State Government what alternatives does that leave us with?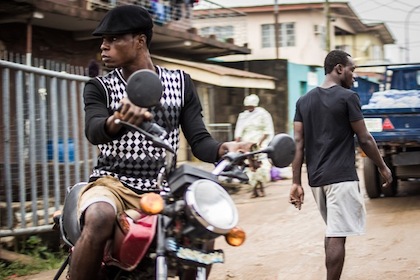 + Buses are banned from plying these internal city-street routes
+ Keke Napep Tricycles are not yet prevalent
+ Taxi Cabs are expensive and most lack proper maintenance to guarantee a pleasant experience (e.g. no air conditioning while riding in Traffic under the hot Nigerian sun)
+ Using your Personal Vehicle (if you have one) could mean even more stress; getting stuck in traffic and loosing your parking space
Bearing all this in mind, you could choose to walk but even that in itself is discouraging considering the distance you may have to cover, the weather (hot or rainy) and the time-constraints you may have (e.g. during lunch-time breaks).
BENEFITS OF BICYCLE TRANSPORTATION
+ Extremely cheap form of transportation.
+ Reduces environmental pollution (Using a car for short-distance trips is inefficient).
+ Promotes exercising which would reduce health problems.
+ Reduces fuel consumption, road crashes and by implication attendant deaths, injuries and other damages.
+ No concern of being trapped in traffic or looking for parking space.
MANUFACTURING
The Bicycles need to be cheap to manufacture to broaden the target market, but durable enough to be able to withstand the foreseeable hardships they must endure. The Bikes will need to be locally made and all raw materials sourced from within the Country (if possible) to reduce the costs of manufacturing and to gain the added benefits of creating more local job opportunities. Making the Bikes locally would also benefit future maintenance.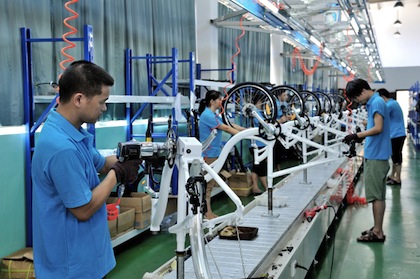 GPS Tracker Considerations
Originally, the plan was for the Bikes to be fitted with GPS technology so that they can be tracked wherever they are in the City. But keeping in mind the purchase and operational costs of the technology we felt that this may contradict our objective of keeping the cost of the Bike to barest minimum (~N10,000). We'll likely be forced to find alternative means of tracking the Bikes (if need be). Please refer to the FAQ's section for more information.
Future Considerations
When the purchase and operational costs of GPS technology falls low enough in comparison to the cost to manufacture a single Bicycle then they will be implemented. Alternatively the Bikes can be fitted with batteries and a system whereby riding the bikes charges the batteries which could in turn power other components on the Bike like lights, GPS, horns, etc. Extra battery charge could even be diverted for other use when the Bikes are docked back at the Hubs.
TARGET MARKET & FOCUS AREA
The service is targeted at the middle and lower class civilians and the price plan for renting out the Bicycles would be affordable enough to make it convenient for them. The focus area is the Victoria Island, Lekki Phase 1 and Ikoyi axis. The target market are those that typically live far away from the target area (like on the mainland) but work on the island and the Bicycles would primarily be used for moving around the Island during the course of the day. The service would be especially useful for running errands, going out for lunch, etc on minor, inner-city streets and access roads where it's safe. Riding on major roads like Lekki-Epe Expressway and Ozumba Mbadiwe should be avoided.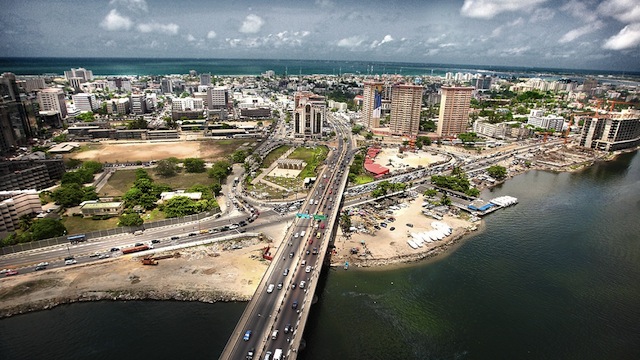 CUSTOMER-FACING EXPERIENCE
Gidi-Cycle Hubs
The Gidi-Cycle Hubs are the homes of the Bicycles. The hubs will be scattered strategically all over the focus-area to ensure they are within minimum walking distance of every major urban focal point like City Center, Malls, popular Banks, Fast Food Restaurants, Business Branches, etc. These hubs could be static building structures or mobile vans that are able to easily relocate their position based on changes in demand.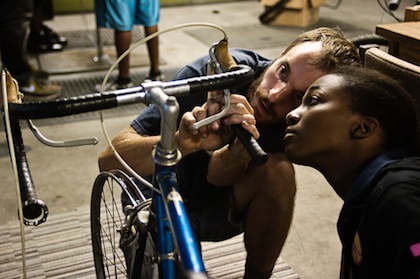 The hubs will be manned by 1 or 2 employees with administrative and technical responsibilities. One staff will tend to the customers while the other will be tasked with servicing the Bikes, ensuring they are in excellent working condition. Bikes with major faults will be taken to the main factory for a possible overhaul or to be completely written off (cannibalized for spare parts to fix other bikes). Typical equipment found within the Hubs include; internet-enabled computers, ID card printers, DIY tools and bicycle spare parts.
TYPICAL USE-CASE
Customer Registration
New customers that want to make use of the service will have to register. This registration process can be done online via laptop, tablet or smartphone or in-person at a GCHub. This process will involve taking down the users personal details like name, address, contact information, passport photograph etc and putting it all in a database. The user will also need to agree with our Terms and Conditions. For users that registered online; they will have to come to a GCHub to be verified before they can start using the service. This verification process involves comparing the picture on file to the real user and confirming their details (asking the customer their details and confirming on the system). Once registration is complete the user is issued with a
GC ID/Rider Card
and the customer can start using the service.
Caution Fee
To rent a bike you first need to deposit a
Caution/Security Fee
in your GC Account which is equivalent to the cost of a Bike. If the Customer breaks, damages or misplaces the Bike then a part or all of the fee is used to recover the loss. You can make this payment at any Hub or via Online Transfer. The minimum amount you can have in your GC account at any time is this Caution Fee. Please refer to the
Terms & Conditions section
.
Renting a Bike
After registration; to rent a bike simply carry your GC ID to any GCHub around Lagos and present it to the admin personnel. The transaction will be logged and time-stamped and a fully-functional GC will be issued to you for your use. When you're done making use of the bike you can return it to any GCHub where the hours of use will be calculated and you will be charged. The bicycle will also get an assessment for possible damages. You will be issued a receipt for the transaction and briefed. You can pay with cash, your card or via deduction from your GC account.
MARKETING & ADVERTISING
Advertising could be approached from the angle of exercise. By riding a bicycle for about half an hour each day you could achieve your daily recommended exercise quota. Popular celebrities and public figures could also be solicited to get onboard and support the initiative. If they patronize the service then others might follow.
Public Reaction
The question is how do you think Nigerians would react to the idea of riding Bicycles around town? Do you think they will adopt the idea or reject it? Do you think the average Nigerian would prefer to walk or use a car. We plan to run an online
Poll
to ask random members of the general public whether or not they would patronize this sort of service.
Social & Cultural Factors
Do you think Women in heals would patronize this service? Have you ever tried riding a Bicycle in heels? There may be some cultural factors that frown on the idea of an employee wearing a suit and riding bicycles but such mindsets could be changed on the strength of a good and well thought out promotional campaign.
| | | |
| --- | --- | --- |
| | | "Would you want to be seen riding around Town on a Bicycle if you worked at a Bank or wore a suit to work?" |
3rd Party Advertising
The bikes could be fitted with creative
advertising spaces
that wouldn't be intrusive to the customer but still give 3rd party advertisers the opportunity and ad space to work with. For example the wheels could be fitted with posters to promote brands or the bike body could be coated with advertising info.
RISK ANALYSIS
Weather Conditions
One of the main reasons why people prefer 4 wheel Cars over 2 wheel Bikes is the shelter from the weather. The rains cannot be avoided and here in this part of the world it can get really heavy. This would undoubtedly suspend operation of the Gidi-Cycle service but the bikes can be fabricated with waterproof materials to prolong their lifespan.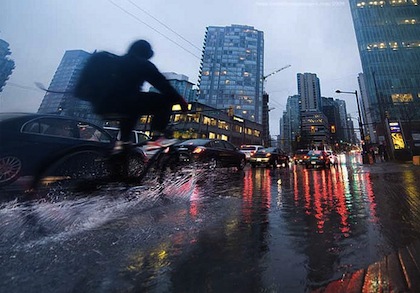 Loss or Theft
Our Bike-renting process is designed to mitigate the risk of theft. Part of our terms of service that each of our customers read and sign is that once the customer has been issued a bike it is their sole responsibility to keep the bike safe and ensure it is returned in the same condition in which it was taken.
PARTNERSHIPS
Government Partnership
Government backing (State and Federal level like FRSC) is a requirement for the Gidi-Cycle project to scale up and reach its full potential. The Government can assist with funding, share their resources and help overcome
red-tape
issues like licensing and taxing. The Government can also help out in Public Awareness; setting up campaign along the lines of "Keep Lagos Healthy" and we can exploit their advertising resources like LASAA, billboards, TV, Radio, Newspapers, Internet etc. to spread awareness.
Brand Ambassadors
Local
Celebrities
can be brought on-board as influencers and brand ambassadors to use and recommend the service to their fans.
FINANCES
Bicycles Manufacture
Considering sourcing raw materials, fabrication of individual parts, assembly, workmanship and facilities; the Bicycles should cost around
N10,000
each to manufacture. Registered customers must have already deposited the N10,000
Caution Fee
(to recover from loss or damage) to be able to rent out a bike.
Renting Costs
Registered users are time-stamped every time they check-out a Bike from a Hub. For every hour they are in possession of the Bike this incurs a subsidized charge of about N50. For a 24-hour period this is equivalent to N1,200. As the idea develops we could incorporate a kind of discount for specific registered members or form a kind of loyalty system to reward customers that are known to always return their bikes in good condition.
FREQUENTLY ASKED QUESTIONS
Why wouldn't a customer just pay and keep the bike?
This is strictly an outsourcing service. Our service is built on the presumption that the Customer would rather outsource management and maintenance of their Bikes rather than handle the burden of carrying the bikes around everywhere and being responsible for their maintenance and upkeep. We have also put methods in place to ensure that Customers feel more obliged to return the bikes after use rather than hang on to them for much longer (e.g. the caution fee deposit).
Why aren't the bikes being fitted with GPS trackers?
One of our main objectives is to keep the cost of the Bikes down as low as possible, but the added purchase and operational costs of GPS devices would be contrary to this. Keeping the cost of manufacturing low would make the service more affordable, lucrative, widen our reach to the target market and at the same time lower the risk on our part in the event that a bike gets lost, stolen or damaged.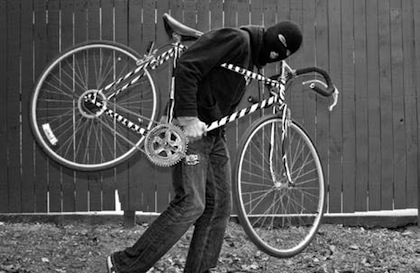 What happens if the bicycle is stolen?
Our terms and conditions state that once the bicycle has been rented out it becomes the sole responsibility of the customer that made the rent. The cost of the bike will be deducted from your
Caution Fee
if the bike cannot be recovered.
TERMS & CONDITIONS
Here are some typical terms and conditions that would be associated with the use of such a service:
If you misplace the bike you forfeit it's cost which will be deducted from your account.
Each returned bike must be subject to evaluation by the hub technician and if they deem that the bike is in anyway faulty they will present you with a charge equivalent to the cost of repair which will be deducted from your account.
Rent is charged hourly but if the period exceeds 1 full day (24hrs) then you will be contacted to return the bicycle. If you do not return the bicycle within a grace period then you risk your account being suspended or terminated meaning you will no longer be allowed to use our services.
By registering to use out service you can optionally opt to receive our newsletters and other promotional emails
SOURCES
http://frsc.gov.ng/bicycle-transportation-3
http://www.frscinsight.com/?p=30713
http://www.tfl.gov.uk/modes/cycling/barclays-cycle-hire
.